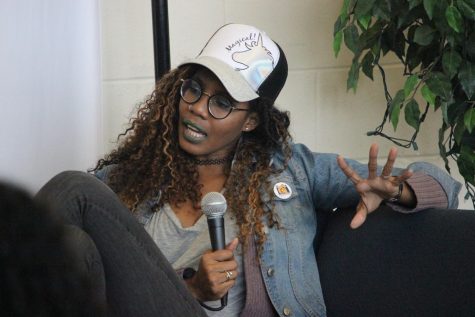 Madalynn Owens, Yearbook Editor

February 22, 2018
AVID 10 welcomed author Nic Stone to Battle High School on Thursday, February 22 to talk about her book, Dear Martin. Many AVID 10 members took a leadership role with the help of AVID 10 teacher Lynn Hagen to organize and put on the 3 Project LIT book club meetings throughout the day....
Neila Bates, Reporter

February 15, 2018
On February 22, the author of Dear Martin, Nic Stone, will be joining the AVID 10 book club meetings to discuss Stones best selling novel . There will be two meetings: one at 8:30AM and another during Spartan Time. Stone is a new author on the scene and is receiving a lot of attention on social me...