Liam Barry, Writer

November 29, 2017
On Monday, November 27, students may pick up a form to drop or add a class from the counseling department. The students are responsible for getting the needed signatures from a parent/guardian, the outgoing teacher and the incoming teacher. If a student is trying to drop an AP class there is an additiona...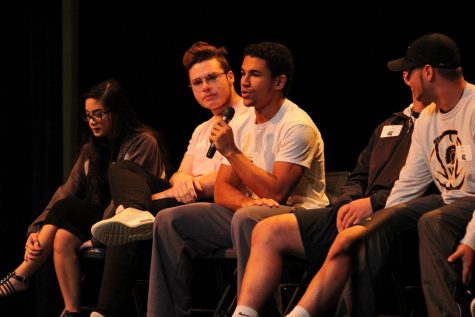 Colten Stone, Managing Editor

November 8, 2017
The Columbia Public Schools 8th graders of Lange and Oakland Middle School got their first glimpse of what a Career Center class is on November 2 and 3. The students toured around the A Wing to get a first look of different Career Center classes, such as welding, agricultural classes, and biomedical science...