Fashion Highlights
Going to school everyday you may see your friends and other people wearing fancy clothes that are worth more than a fortune, and you may look at yourself thinking, "I wish I had those clothes." Fashion trends at Battle have gone wild with new extremes.
Jaylon Williamson has a unique arrangement of cool, young, and stylish clothes that he always wears to school. In this picture, Williamson is wearing a black Nike jacket with a soccer shirt over it, so that you can spy the Nike emblem through the t-shirt. Most students don't wear their clothes over a jacket, because it gets too hot, but Williamson doesn't care. He's even has a Gucci belt on with his grey denim pants. Williamson wears watches on a daily basis; he has one on his left wrist. He even bought the new Powder Blue Jordan 10s. This is a common urban style of clothes that Williamson wears, feeding his popularity.
Skyler Dahl, when you look at her, is a modern stylish girl. She exudes sass and her voice carries in the halls. In this picture, Dahl is wearing a long necklace with a blue pearl shaped pendant on the end. She captures a perfect contrast between black and white clothing. She's wearing a simple black shirt inside her white Columbia jacket. On her wrist, she flaunts a shiny gold watch. To finish the look, she wears white tennis shoes with bold pink laces.
Hana Kellenberger lets her intuition play a part in her wardrobe. In the picture, Kellenberger wears a big, comfy scarf around her neck, because she wants to feel snug. A big black sweater hides under the scarf, representing the weather. From her waist down, Kellenberger wore jeans to add to continue the dark color scheme. She utilized brown riding boots from feet to below the knee: a common style for high school girls.
Camron Fugate, a Battle basketball player, shows a more minimal approach to style. 2 diamond earrings are on display as he strolls down the halls. He styles a light grey hoodie with black drawstrings, so that he can avoid the harsh winds outside. Despite the decent into winter Fugate still opts for black athletic shorts instead of pants. Below the knee Fugate wears white Nike socks with black vans to match the rest of his attire.
High school fashion is continuously changing, it has to. People can discover who they are through their clothes, they may look at their parents yearbooks and laugh but the same thing will happen when your kids look at your yearbook. Just be on the lookout for fashionable trends, but it's up to you whether you follow the trends, or break them.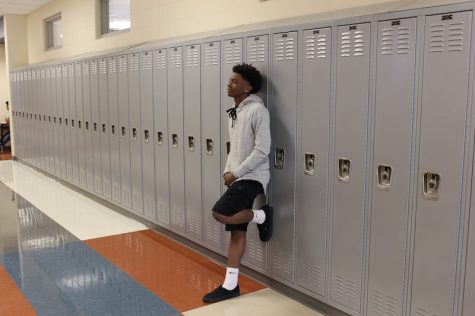 Camron Fugate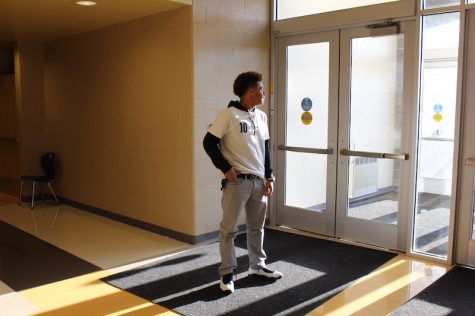 Jaylon Williamson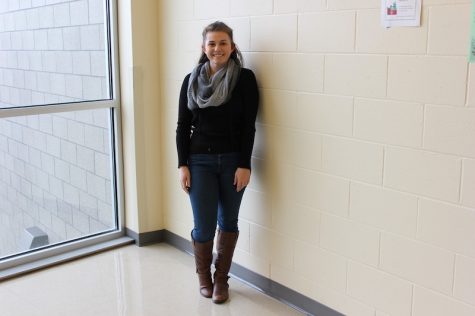 Hana Kellenberger
Skylar Dahl