Top 5 Holiday Songs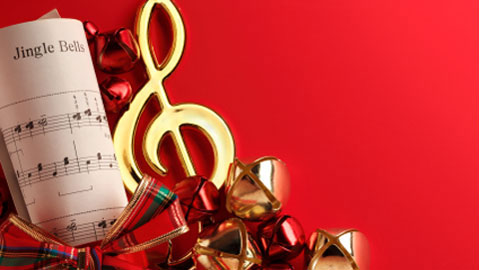 Holiday songs and carols have been around for awhile now here the top 5 holiday songs.
Jingle Bells
Jingle Bells one of the most common songs during the holiday season, One Horse Open Sleigh written by James Lord Pierpont published in 1857. Jingle Bells has been covered by artist such as En Vogue, Dean Martin, Gwen Stefani and Frank Sinatra
Santa Claus Is Comin' to Town
Written by John Frederik and Haven Gillespie The song is a traditional song played often around holiday time and has been covered by many artist such as Frank Sinatra, The Beach Boys, The Supremes, The Jackson 5, Justin Bieber, Miley Cyrus and Mariah Carey
Rudolph The Red Nosed Reindeer
Rudolph The Red Nosed Reindeer released June 27th, 1949 by writer Johnny Marks
Rudolph The Red Nosed Reindeer a more young targeted crowd but popular as it talks about Santa Claus's Reindeer.
Let It Snow
a song written by lyricist Sammy Cahn and composer Jule Styne in July 1945. It became a recent hit reaching #1 on the Billboard's Best Seller in 1946, A song more on the weather around the holidays.
Artis such as Ella Fitzgerald and Jessica Simpson covered it.
Rockina�� Around the Christmas Tree
A holiday carol written by Johnny Marks and recorded by Brenda Lee 1958, Lee's original version had sold over 25 million copies. The single returned to the Billboard Hot 100 chart on December 26, 2016 reaching No.30th on the chart Ending January 9th, 2017