Homecoming Dance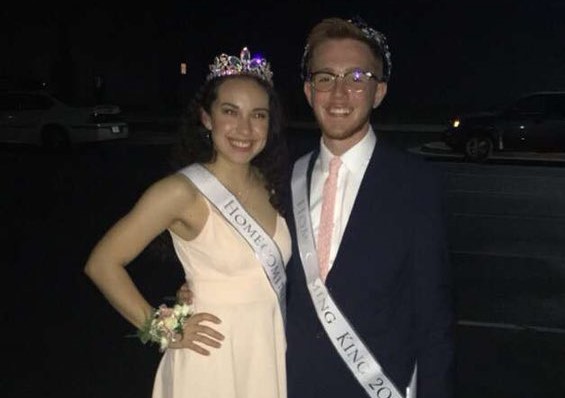 This year Battle High School's homecoming was on September 22nd. The theme was back to the 80's and it was Battle's 6th annual homecoming.
Sophomore Sierra Tripp has attended homecoming her freshman year, however this year marking her favorite of the two. "The best part of homecoming was dancing with my friends." Tripp said. Tripp added that she's excited to see what they have in store for next year's homecoming, and what the theme will be.
Students often only see the final product of the dance including the lights and DJ booth, however there is hours of hard work that goes unnoticed. "There are a lot of things that go into homecoming like contacting a DJ and helping the homecoming court raise donations to decorations," homecoming committee chair Addison Upton said.
Upton takes pride in the hard work she puts in although it being a process that can be stressful and throw challenges at her. "I like that I get to have a say in how the dance is done and I like planning it because once you see it all done it's cool to think that you helped make it happen." she said.
Jill Villasana has helped with homecoming for the past five years and is an event she looks forward to every year. "It is probably my favorite part of my job," Villasana said. "It's fun to see all the students dressed up and just having a great time."
She added that it also unites teachers together this year more than normal because most teachers lived through the 80's.
Homecoming allows students to join together and dress up for one night and is a memorable night full of laughs, music, and friends.