Lab Classes Continue In a Virtual Setting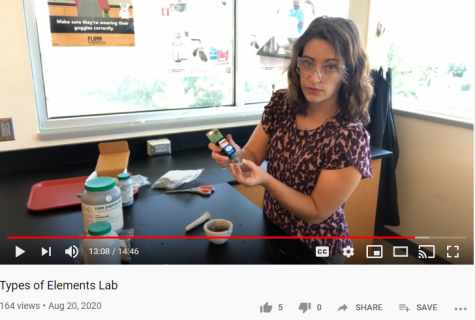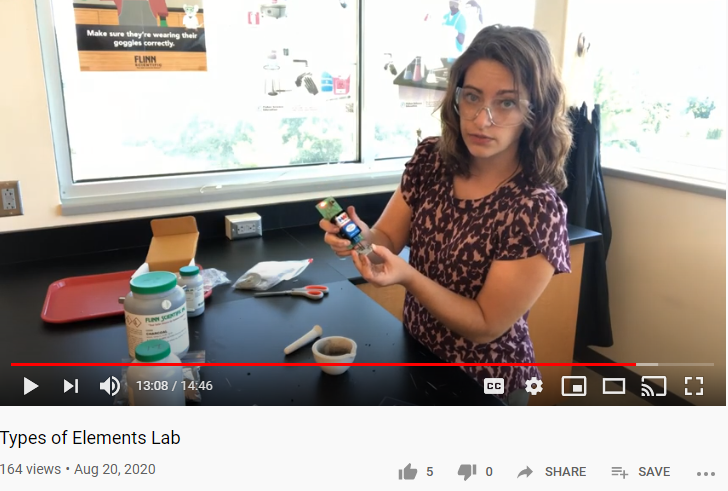 Students and Staff are forced to complete their lab based classes online for the 2020 school year due to Covid-19 restrictions. Lab based classes focus their curriculum on hands-on learning to better the students' understanding of the material. However, hands-on learning is hard to do online.
 Teachers are now coming up with different ways to incorporate the experience of a lab by recording themselves performing the lab.
 "Mrs. Tinsley has been doing labs herself in her classroom, and recording all of them." Said Emma Schudel, a Senior taking AP Biology. 
Hannah Nandor, an Honors Chemistry and AP chemistry teacher explains how she has taught her labs online,
 "I've done some of the demos 'live' over Zoom but also have the demos available via video for any students who can't participate in the class Zoom for the day."
Even with the resources provided online, students miss being able to do the labs themselves. 
"It would be much more engaging if we could actually do the labs ourselves, But the way Mrs. Tinsley describes her processes still gives me all of the information and content I need to learn and take away from the labs." said Schudel. 
Students find entertainment through doing labs and without the engaging part they are more likely to fall behind and become uninterested. Teachers struggle as well with getting the students engaged in order to learn. As well as  certain materials needed for labs, it makes it hard for students to perform them on their own at home, including not having a teacher watch the students to make sure they are safe.
"It honestly makes the class really boring (even more than usual) without being able to do the labs." said Nandor.
With a little teamwork, students and teachers are able to push through and find the positive outcomes with virtual labs.
 "I enjoy not having to second guess myself. When doing labs in the classroom, it can sometimes be intimidating because you don't want to mess up, or you think you are doing something wrong. With this way, I know that Mrs. Tinelsey knows what she is doing, and I still learn it just the same." said Schudel.
As students and teachers are uncertain about when they will get to do lab assignments in person, they continue to do the best they can in order to learn.
"To anyone struggling with online labs, I think you should contact your teacher as much as possible." said Schudel.