Midterm Elections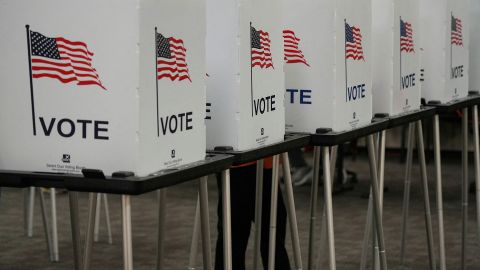 On November 8, history was made in midterm elections with a new, diverse electoral class. In Missouri, MO Constitution Amendment 3 was passed, allowing for recreational Marijuana to be legal past the age of 21.
Every four years, the presidential elections in the United States are big news all over the world. What happens in the midterm elections, so named because the presidential term is almost two years away, could have a big impact on the country's leadership. The main focus of the midterm elections are the two houses of Congress: the US Senate and the House of Representatives. House members are elected for two-year terms, then all 435 seats are decided in mid-year elections. Senators are elected for six-year terms on a staggered basis. One-third of the 100 seats will be contested in all midterm elections.
In Missouri, history was made when Amendment 3 was passed. When the medical use of marijuana was on the ballot in 2018, Missourians soundly approved it with 65% of the vote. Four years later, the margin of victory for Amendment 3, known as Legal Missouri 2022, was smaller—53% to 47%. Now, Missourians 21 and older will be able to use marijuana on a recreational basis with some limitations. The victory comes despite the amendment facing vocal opposition from both Democrats and Republicans. Some of the reasons for not supporting the amendment included possession limits and an industry model that is likely to benefit businesses with existing medical licenses. But those for Amendment 3 argued that voting no meant waiting for either the Missouri legislature to take action and pass cannabis legislation, or waiting another two years for a different initiative petition.
Many victories were taken across the country. Among those victories were the first female governors elected in Arkansas, Massachusetts, and New York; the first black person elected governor of Maryland, and the first member of Gen Z to be elected to Congress. In a way, this election has already marked the history of the diversity of candidates. According to the LGBTQ Victory Fund, lesbian, gay, bisexual, transgender, and queer people are running for public office for the first time in all 50 states. The number of such candidates on the ballot has also increased by 18% since 2020, he said, many of them spurred by a wave of measures in Republican-led states that have attacked the community.
This cycle also set records for the number of women running for governor, said Debbie Walsh, director of the Center for American Women and Politics at Rutgers University. But the same did not happen in the Senate and the House of Representatives, where general election candidates failed to reach the peaks achieved in 2018 and 2020 respectively.