Homecoming Queens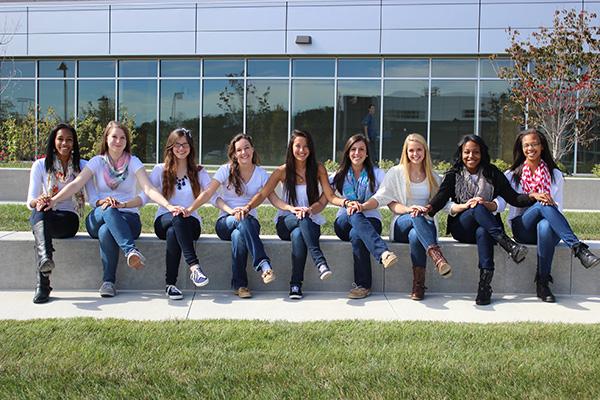 Battle High has outdone themselves in picking a variety of girls that best represent the diversity of the school from athletes to academic talents.
Running for queen, Lydia Delcourt and Kennede Coleman are both varsity volleyball players and known for being extremely outgoing. Lydia, a photography student, takes pictures that catch the eye, while Kennede loves having a good time with her friends.
Hannah Blackmore and Abby Wallen are notorious for their fundraising skills and being involved in school. As President of Key Club, Abby knows what it's like to give back to the community and enjoys doing so, and Hannah aces the projects and homework for her AP level classes, all while melting everyone's heart with her sweet personality.
Autumn McCoy and Clara Baldwin both play varsity sports for Battle: Autumn plays softball and Clara's heart lies in tennis. Both girls are interested in playing their sports at the college level. Autumn has already committed to Jefferson College and Clara has her eye on Westminster.
Ellie Johnson and Harleigh Wacker are what people classify as polar opposites: Ellie is a basketball star and Harley a queen in the independent film world. Both girls have great accomplishments in their passion as Ellie took her team to win districts last year, and Harleigh won the High School Film Making Award.
Lastly, but certainly not least is the lovely Jolisa White, who last year received the Murial Battle Award for being the best role model in the school. Jolisa always has a smile on her face and has one of the biggest hearts ever.
With all the great candidates this year for Battle's second Homecoming Queen, there's no doubt in anyone's mind that any one of these amazing girls would make a great queen and we all wish them the best of luck!