Rad Fads' Homecoming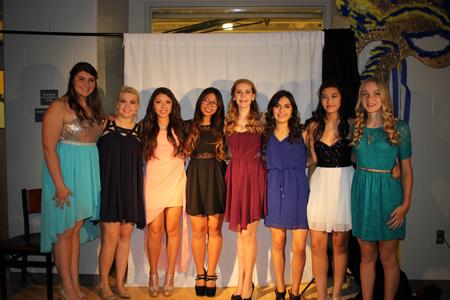 "Got bunz hun?" This year's homecoming was filled with bold jewelry, tight dresses and big hair. A bunch of new fashions were thrown into the air. There were no girls on that dance floor, just a bunch of fun looking ladies with attitude. No more puffy dresses and curly flowing tresses, instead they styled sleek gowns and pulled up hair.
For women, perfection is essential on this special night. The hair has to be perfect, the shoes have to be on point, and the dress has to make a women stand out from all the rest. The girls had height on their dates due to their six inch heels, and they stayed away from the outdated strappy sandals and from the bulky nineties pumps. Girls this year went for a classy look with peep-toe heels and high neckline dresses. Many long dresses were worn even though that's not customary for a homecoming. There were lots of rule breakers this year, but who could complain! Overall, this year's homecoming was classy and sophisticated.
Take a look: